Secure, Scalable Private Cloud Solutions for Your Business
ABT Info Clouds private cloud offerings are scalable, isolated computing environments custom-designed and rightsized for any workload or application . Built with trusted enterprise-class technologies.
Experience the efficiency that VMware cloud bring to your business environment. Widely acknowledged as the leader in cutting-edge cloud computing, it provides the most secure and reliable cloud computing experience available. Working in concert, VMware and ABT info Cloud give you the flexibility you need to stay competitive. Rest secure in the knowledge that our managed cloud hosting solutions will let you divert your resources toward growing your business and away from managing your IT infrastructure.
The Benefits Of Our Managed VMWARE Cloud Hosting Solutions
ABT infoCloud cloud computing partnership with VMware brings unparalleled advantages

Peace of Mind
As enterprise-level VMware partner, you can rest easy knowing that your cloud hosting services are backed by the recognized leader in cloud computing, placing you in the most secure, trusted hands in the industry.

Durability
Featuring demanding SLAs and full compliance with all relevant regulations, our cloud hosting services are among the most durable in the industry. ABT infoCloud robust physical data centre feature physical security, power redundancy, and enough bandwidth capacity to ensure your operations run smoothly and efficiently.
Business Agility
Our Cloud computing Solution offers the level of agility and flexibility that physical IT systems can't match. The result is improved business continuity as well as expedited service response times and application performance. It also gives you the ability to deploy mission-critical applications in seconds, freeing you up to achieve your business goals.
Cost Effectiveness
With our managed cloud hosting services, you'll never need to worry about the capital infrastructure costs associated with implementing a physical IT network. You'll save significant amount of money on hardware and software as well as service and support. And with a reduced dedicated IT department, you'll be able to redeploy your resources towards other areas.

SCALABILITY
Since you only pay for the services you need, cloud computing offers an incredible amount of scalability. And because you won't need to worry about either under utilised existing hardware or adding new components, you'll always have exactly the right amount of computational power at your fingertips when you need it.
DISASTER RECOVERY
Cloud computing provides opportunities for disaster backup and recovery that physical networks can't match. ABT infoCloud uses data redundancy and secure data centre to minimize downtime and ensure your information flows.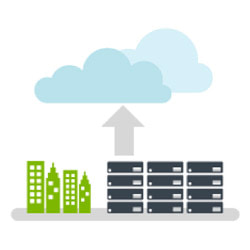 INCREASED COLLABORATION
By taking advantage of VMware cloud storage solutions, you'll be able to increase collaboration between employees. Anybody within the organization will be able to access documents from anywhere, collaboratively.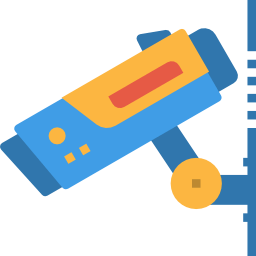 INCREASED SECURITY
By hosting your data on our cloud servers, you'll never have to worry about sensitive information being accessed should a piece of hardware become lost or compromised. Since information isn't stored locally on the machine, confidential information is much easier to keep secure.
Why Choose ABT infocloud Business Cloud Hosting Services?
When you're looking for someone to migrate your entire system of mission-critical applications and sensitive data to the cloud, you want someone you can trust. Someone backed by the industry leader.
We believe in deploying cutting edge technology. In addition to our partnership with VMware, we've partnered with industry leaders in virtual machine backup technology developer Veeam.Working in tandem with these partners, ABT infoCloud is able to offer the most innovative and resilient cloud security solutions possible. But there's more.
Our people make the difference, too. Our team features architects and engineers with VMware certifications. We'll work with you to assess your needs and tailor a cloud-based solution to your unique situation. 
Our data centres are state of the art, employing features such as:
Physical security such as biometrics, key card access, video surveillance, on-duty guard and combination cabinet enclosures for all servers

Power redundancy via three redundant battery arrays providing over 48 hours of continuous battery backup, augmented by an independent generator

The bandwidth capacity to handle your company's needs, with 100MB/sec available to True Failover clients.