FOUNDER : Arutchelvar Dr.N.Mahalingam,B.Sc.,F.I.E.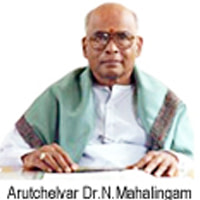 Born on 21st March 1923, at Pollachi, Arutchelvar Dr.N.Mahalingam obtained his Bachelor Degree in Science from Loyola college, Madras in 1942 and Mechanical Engineering from College of Engineering, Guindy, Madras in 1945. He was awarded fellowship by the Institute of Engineers in 1981.
He was conferred Doctor of Laws by Bharathiar University, Coimbatore in 1984, Doctor of Science by Anna University, Madras in 1988 and Degree of Doctor of Science by Tamilnadu Agricultural University, Coimbatore, in 2000. As an Engineer, he has been instrumental in promoting a large number of industrial and business establishments.
Chairman and Managing Director : Dr.M.Manickam,MSc.,M.B.A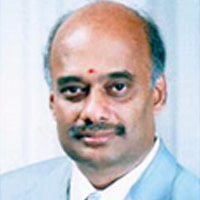 Dr.M.Manickam is an industrialist, educationalist and an outstanding administrator. He had been the President of the "All India Sugar Manufacturers Association" and currently he is the President of Indian Sugar Technologists Association.
He evinces keen interest in the development of good infrastructure in the Information Technology.
Currently, he is the Executive – Chairman of Sakthi Sugars Limited, Executive – Chairman and Correspondent of five educational institutions and other industrial establishments.