Ensure your data center deployment is turnkey from start to finish.
ABT infoCloud Data Center Consulting Services has enterprise-wide, comprehensive approach to safeguard the company's mission critical environments. The services go through the entire lifecycle, from assessment, strategy and design, to implementation and operational services. We have the experience, expertise, proven methodologies and tools to help you manage your data center investments, improve operations and performance, and deliver excellent business results

STRATEGIC PLANNING
To help businesses make informed decisions, ABT infoCloud develops strategic sourcing strategies for their data centre facilities. ABT infoCloud knowledge base covers IT infrastructure, applications, DR, real estate, finance, operations and engineering.

CO-LOCATION SOURCING
Let ABT infoCloud find the right co-location data centre to meet your needs. Our extensive database of worldwide co-location providers allows us to quickly determine which providers and locations best meet your requirements. ABT infoCloud delivery model saves both time and money.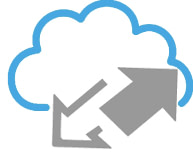 DATA CENTRE MIGRATION
Data centre migrations are complex and risky. Executing a successful data centre transition is challenging for many organizations to perform in-house due to resource constraints, competing initiatives or juggling day-to-day activities. ABT infoCloud migration experts thoroughly assess requirements, evaluate business and technical constraints, develop a comprehensive migration plan, and navigate the transition from validation testing to go-live.

CLIENT REPRESENTATION / PROGRAM MANAGEMENT
Data centre deployments involve many stakeholders, service providers and a multitude of staff resources. Whether you are undertaking a minor change or designing a brand new data centre facility, ABT infoCloud will guide you through every phase of the project life-cycle.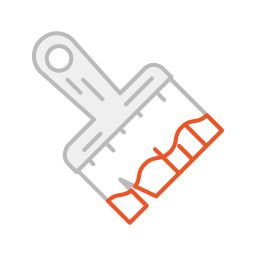 ASSESSMENT AND DESIGN
Is it time to assess your data centre? Or need help designing a new one? ABT infoCloud offers engineering consulting services to develop cost-effective, reliable and energy efficient solutions.
DISASTER RECOVERY / BUSINESS CONTINUITY
With the reliance on enterprise applications and the proliferation of technology such as on-line banking and retail, reliability and uptime of IT infrastructure is critical. ABT infoCloud matches your disaster recovery plans to your business continuity objectives.

COMMISSIONING
ABT infoCloud offers independent, third-party commissioning to ensure your data centre is properly tested before going live. ABT infoCloud develops rigorous commissioning plans and scripts and engage commissioning specialists with trained staff and proper equipment, overseeing the whole process to make sure defective components are repaired or replaced. We also provide training for your staff.

DATA CENTRE INFRASTRUCTURE MANAGEMENT
ABT infoCloud provides data centre operations outsourcing services to organizations that prefer to leave management of their critical facilities to professionals trained in data centre infrastructure management.